What is it that keeps your possessions, family, home and lifestyle safe? – your income. If you die, the last thing you'd want would be to leave your family facing financial difficulties. That's why life insurance is so important. But having a cash sum to pay off the mortgage or provide your family with an income is only half the story. You can also use life insurance or inheritance tax planning and pass on more to your loved ones. And it also makes sense to think about what would happen if you suffered a critical illness, such as cancer, heart attack or a major organ transplant, or had an accident that stopped you working for a while. We offer advice on plans that help to protect you and your family in a range of circumstances – plans that will help keep safe what's precious to you.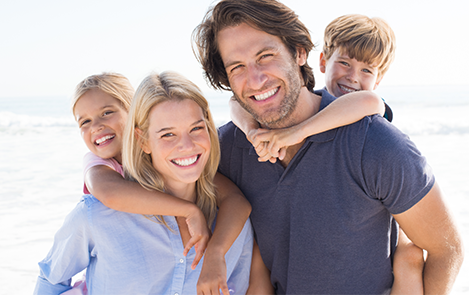 Life Cover
For mortgages this can be arranged on both a decreasing term basis, designed for protecting repayment mortgages, and on a level term basis where your balance does not reduce (interest only mortgages). Decreasing term insurance is a life insurance plan that decreases over the life of the policy at a predetermined rate. It is generally used to protect a Mortgage or debt. We also offer plans that help to protect you and your family in a range of circumstances- plans that will help keep safe what's precious to you.
Critical Illness/Serious Illness Cover
A recent study completed by Macmillan Cancer Support has predicted that by 2020, almost one in two people will get cancer.
Most Critical Illness/Serious Illness policies provide for the payment of a lump sum benefit if the policyholder is diagnosed as suffering from one of a number of specified illnesses.
Latest stats taken from Cancer Research Website.
Income Protection
When you need to help ensure that your income is protected during your working life this is a suitable type of product.
Business Protection
Whether you are a Sole Trader, Partnership or LTD Company we are able to advise you on the right type of insurance for you and your business.
Accident Sickness Unemployment Cover
In difficult times, you need protection you can rely on to keep your home secure. Mortgage Payment Protection insurance products offer you the protection you need if you are involuntarily made redundant, have an accident or become ill.
Home Insurance
All lenders require you to have a minimum of Buildings Cover. Let us quote you for both Building and Contents cover through our panel.
Speciality Insurance
We have links with a specialist panel of General Insurers through Towergate, Bluedrop Paymentshield & Stackhouse Poland – should you be unable to obtain buildings insurance for your home. They can also help with your business protection requirements. Let us know your requirements so we can get a competitive quote for you.